The Value of B2B Thought Leadership Survey: The Growing Importance of Data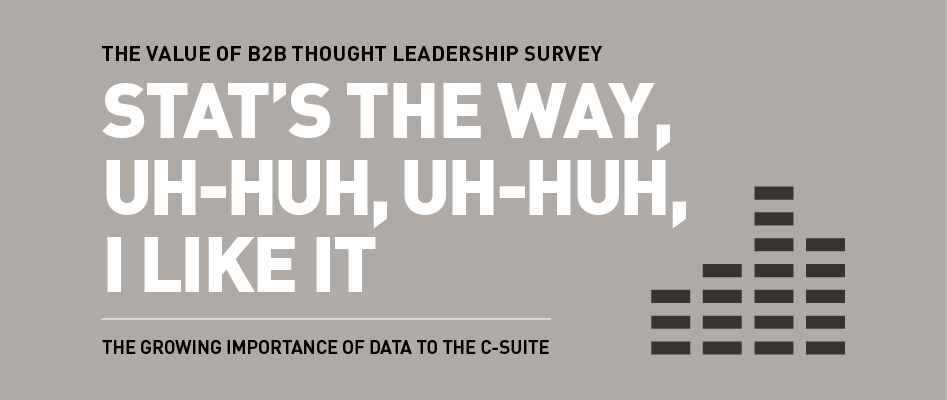 The Value of B2B Thought Leadership Survey is back! In 2016 we surveyed 210 senior executives on what they expected from thought leadership, how and when it was consumed and what would make it better. But a lot has changed since then, so we thought it was high time we checked in again.
Expanding our research to include 525 senior decision-makers at large and enterprise organisations around the world, we looked into what type of research methodology works best, who you should survey and what the optimum sample size is.
This report is the first in a series that dissects our thought leadership research.
Key findings include:
● 99% of business leaders now believe that thought leadership is either important or critical in assessing the suitability of a new adviser
● 77% want insights from people with similar job responsibilities to them; just 40% want the same age or gender
● 60% say it's the quality of analysis that inspires trust in thought leadership
● Only 39% name sample size as a key trust indicator
● Almost 70% of business leaders read thought leadership to get an edge over competitors
Find out what senior executives really want from thought leadership content by downloading the report today.